Mentors Making an Impact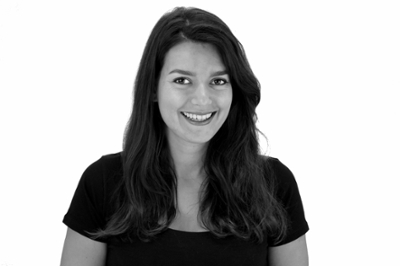 Claire Belzidsky is a mentor for the UC Alumni UK Mentorship Program. A UCLA graduate, she originally pursued a career in business before becoming fascinated by the world of architecture and design. Now, she works as a Senior Brand Manager for Household, a creative agency designing brand experiences across retail and hospitality.
Throughout her career, Claire has had a number of mentors who've made a major impact on her life. "They acted as my board of directors - challenging me and helping me make decisions. They offered me different ways to view work and life."
She chose to act as a mentor for UC alumni as a way of paying it forward and to help others early in their careers grow and develop. "It's so important to consider how we can play a role in shaping the leaders of tomorrow and help them achieve their dreams. It allows me to gain new perspectives too; gain fresh ideas, sharpen my emotional intelligence and ultimately become a better leader. In a way, it's learning by teaching."
The UC Alumni UK Mentorship Program first launched in May 2018. Claire was matched with Holly, a recent graduate from UC Berkeley who was looking to get her first job in the creative industry. Claire helped Holly set up a job applying plan with manageable steps and also build a "library of success" - tools and insights to use during her hunt.
About two months after Claire and Holly began working together, Holly was hired.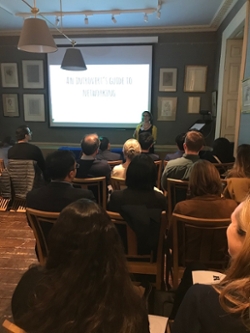 The two still regularly keep in touch and are meeting in a few weeks (at the time of writing). "I have offered to continue being a sounding board for Holly as her career progresses, and I'm so excited to see where her work in the creative industry takes her."
Claire finds that helping others succees is one of the best ways to spend her time, and that watching another achieve his or her goals is just as rewarding as achieving your own.
"Many people don't feel they would make great mentors because they think they are not 'good enough'. But in my experience, I've seen that everyone can use their story to help others. Identify your own strengths and the hurdles you had to overcome to fet to where you are now. Then you can establish the ways in which you can help someone else."
And as for those looking to be mentored? Claire notes that education is a lifelong pursuit and that self-improvement can be challenging but ultimately rewarding. "I believe in striving to become the best version of yourself and it's easier to do it with the help of others who've been there before you. I often reference the fact that investing in your education is like taking a mortgage on your brain. Would you buy a house and not maintain and improve it?"
The second cycle of the UC Alumni UK Mentorship Program started January of their year, with over twenty-five pairings. The program will run for a 6-month period, with matches set to meet up at least three times.
Claire is excited to be mentoring another UC alumn again. Having found her time at UCLA life-changing, she felt it important to five back to UC and to help support other alumni reach their goals.
"Being a mentor allows me to keep a sense of belonging to the university, and I love that I can still be a part of the UC community whether I am living in Los Angeles, London or Paris!"
Article posted on January 31st, 2019.
---
Learn more about the UC Alumni UK Mentorship Program here >>