Berkeley Club of London
President: Alexandra Brodmann, Class of 1988
Originally from Zurich, Switzerland, Alex graduated with a BA in Dramatic Art from the University of California, Berkeley in 1988. She now works in the creative and entetainment industries in London.
She served as Team UC Leader for the 2016 and 2017 cycles. 
Contact: berkeleyclublondon@gmail.com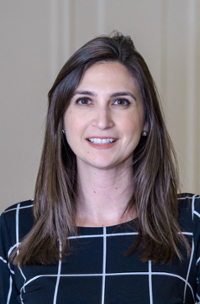 Outreach and Engagement Chair: Nadia Macias, Class of 2007 & J.D. '11
Nadia Macias majored in Political Economy and minored in Spanish at UC Berkeley. She went on to attend Berkeley Law, and upon graduation took up a position as an immigration attorney at Centro Legal de la Raza, a non-profit in East Oakland. After two years, she returned to Berkeley Law as an Associate Director of Admissions. In 2016, she moved to London with her husband, and is currently working at the U.S. Embassy in London, as well as holding a position as a file reader for Berkely Law. She enjoys travelling, attending classes at the gym, Latin American history and literaure.
Contact: berkeleyclublondon@gmail.com