UC Berkeley-Haas UK Club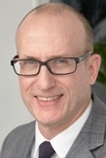 Co-President: Paul Callaghan, Class of 1981
Paul is a business transformation consultant with extensive international experience implementing business strategy and turnarounds that deliver rapid growth. He is a private equity venture partner with Hambro Perks and an NED of pi-top where he oversees the development of the strategy, supply chain and planning at this high growth start up supporting STEM education.
His previous experiences at Motorola Mobility EMEA include managing the product configuration and logistics from 0.6m to 10m units per year over six years. At Premier Farnell, he turned around the European supply chain operations before moving to Singapore to lead the APAC growth strategy for Premier Farnell/element14. At Thomas Cook, he led the implementation of the £500 million cost restructuring and business transformation plan that returned the company to profitability. 
Paul has an MBA for University of California, Berkeley 1981.
Contact: pcallaghan777@gmail.com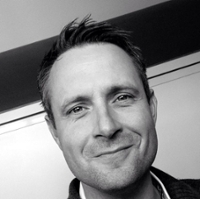 Co-President: Peter Zarand, Class of 2006
Peter Zarand graduated from the full-time MBA program in 2006. After Haas, he pursued a career in tech, followed by choosing the entrepreneurial path. He is experience in product management, business operations and partnerships. He is an alum of Yahoo, Microsoft, eBay and WebMD.
Currently, Peter is residing in London. Prior to that he spent 5 years in New York and 9 in Silicon Valley. His favourite "Defining Principle" is Student Always. In his free time, he enjoys adventure motorcycle riding and windsurfing.
Contact: peter.zarand@gmail.com