About Our Speakers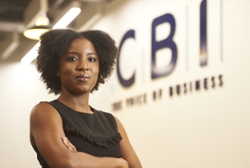 Keynote Address: Katie Dash, UC San Diego
Katie is Planning and Delivery Director at the Confederation of British Industry (CBI)'s, tackling the changing role of business head on. She is responsible for overseeing the organisation's programmatic delivery, progress against its strategic objectives and new Insights function. Most recently, Katie was head of the CBI's value of business campaign, Everyone's Business. 
Everyone's Business provides insight into people's day to day relationships with business; and uses this research to target the disconnect between people and firms, identifying action that will improve understanding of what business does as well as how business can be a force for good. Katie previously managed the CBI's Seize the Moment - its new economic vision and strategy to build a competitive, dynamic and future-focused economy. She is also Co-Chair of the CBI's Race and Ethnicity Equality Network. Prior to joining the CBI in 2013, Katie held roles at the Institute for Government and the Scottish Government.
Katie is a Board Trustee of the Black Cultural Archives. She is a graduate of The University of Edinburgh, the London School of Economics and completed a year abroad at the University of California, San Diego.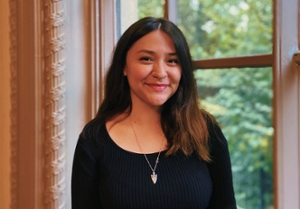 Scholarship Student Speaker: Linda Tapia, UC Santa Cruz
Born and raised in Salinas California, Linda Tapia is a senior at UC Santa Cruz studying abroad at Queen Mary University of London for the Fall 2021 semester. She is a recipient of the UCEAP Promise Award and the UCEAP scholarship (Gilman).
Linda will graduate Fall 2021 with a BA in Literature and a minor in Theater.
During her time abroad she has visited historical London landmarks and museums, and after graduation she hopes to be a scriptwriter for theater and film.
Alumni Donor Speaker to be announced.