2021 UC Alumni UK Charity Gala
Tickets for the 5th Annual UC Alumni UK Charity Gala now on sale!
Saturday 30 October 2021
At One Great George Street in Westminster London
---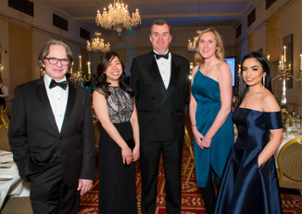 Silent Auction & Raffle Prize Draw
---
About the UC Alumni UK Charity Gala Committee
An event developed by the UC Alumni UK Board, the Charity Gala is coordinated by a committee of dedicated alumni volunteers, with support from the University of California Trust (UK).
The 2021 Committee is Co-Chaired by Victoria Frost (UCLA) and Kara Goslin (UCSB). Committee Members include Claire Frost (UCSB), Weilou Lee (UCB), Catherine Townson (UCSD), Clara Widdison (UCSB), Rachel DeAngelis (UCSB), and UC Trust (UK) staff member Zara Zimbrich.
Questions? Please contact Victoria Frost or Kara Goslin.