Testimonial - Cristina Sanchez Gonzalez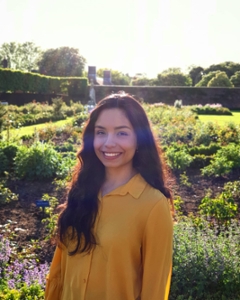 Name: Cristina Sanchez Gonzalez
Campus: UC Irvine
Major: Political Science
Hometown: San Diego, CA 
Cristina knew she wanted to study abroad since Welcome Week of her first year at UC Irvine. She had stumbled upon the UC Education Abroad Program booth and heard students rave about experiences they had abroad - specifically in London. That planted the seed. 
But as a first-generation college student, Cristina was unsure about the process of planning and applying to study abroad - not to mention the costs.
"Up until that point, all of my plans were tied to California. I was born in Mexico City and raised in San Diego.  And so, I thought about my parents coming to the US for the American dream, and wondered, if I left, was I rejecting that?"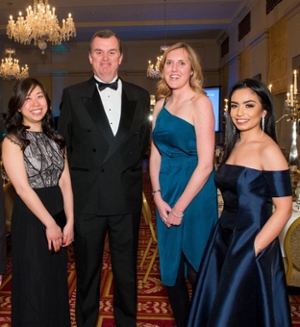 Upon Cristina's arrival in August 2017, London's culture immediately captivated her while spending her junior year at Queen Mary University. She noticed some quintessential British characteristics remained when coupled with London's melting pot culture. In fact, it delighted Cristina to find that the abundant tea drinking was not a mere cliché.
In finding a new sense of independence in navigating a world completely foreign to her, she made lasting friendships with fellow students she may have never met otherwise. She also found herself reflecting on the idea of home and what it means to be a global citizen.
"Studying abroad showed me that being a global citizen means exploring and finding a sense of belonging, not being tied to a geographical location… Coming here really shifted my paradigm and inspired me to explore."
The UCEAP Student Scholarship enabled Cristina to focus on her intellectual development and world view. She knows without the scholarship that finances would constantly be at the forefront of her mind. However, the UCEAP gave her the peace of mind, and she is incredibly thankful it allowed her to be able to experience the world outside of her comfort zone and better herself.
In fact, she loved her experience so much that she returned to London after graduating from UC Irvine in 2019 for an internship at the London Study Centre, where the UCEAP program is based. She is doing event planning for student activities, social media, blog posts, and promoting the program overall.
"I want to contribute to something that gave so much to me."
By Vanessa Gibeson
---