Testimonial - Gregory Smith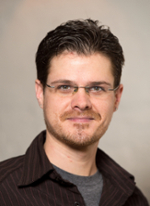 Name: Gregory Smith
Campus: UC San Diego
Major: Linguistics
Linguistics student at the University of California, San Diego, Gregory Smith, was ready to spend the fall quarter of his final year studying abroad in London.
To prepare for the trip Gregory applied to a number of scholarships and grants, but was notified that unfortunately he had not been successful. Disappointed but resolute, Gregory thought he could still make the trip happen through personal savings, working part-time, and loans.
Then one day, on his way to lecture, he received a phone call from a UCSD study abroad advisor.
The advisor told him, You've been awarded a scholarship. Gregory was confused. The advisor added that it was a brand new scholarship, and that Gregory was the very first recipient.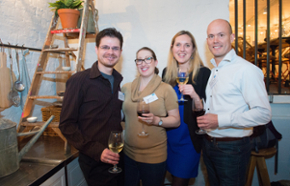 Gregory was honored to be the first recipient of the UCSD UK Scholarship. He recalled, "I was so happy that I danced."
The UCSD UK Scholarship was launched in 2014 by alumnae Catherine Townson ('10) and Trisha Rassatt ('09), who served as Co-Presidents of the UCSD Alumni UK Network in London. The fund was designed to alleviate students' costs for books, transportation and course fees.
Trisha, who participated on an UCEAP program during her undergraduate studies was aware that many students struggle to afford the additional expenses that come with studying abroad. "I've seen first-hand the importance of studying abroad and was able to gain a global perspective early on. It helped shape my career and had a strong impact on me coming to live in the UK. Our network is passionate about making international education a reality, which is why we created the scholarship."
For Gregory, the scholarship helped him fulfill a long-time dream.
"The scholarship was a huge help. I've wanted to come here for most of my life, so to finally have the opportunity to study here has been amazing." Gregory recounted the moment he arrived in Central London to walk across Blackfriars Bridge as a 'pinch me' moment.
A mature student, Gregory transferred to the University of California, San Diego after completing two years at a community college. Transfer students are traditionally less likely to participate on study abroad programs due to concerns about graduting on time and financial costs.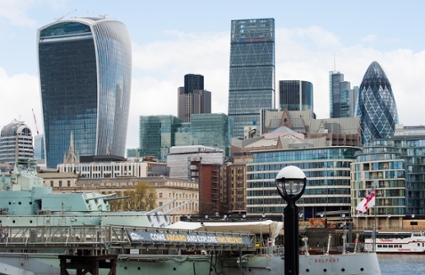 Gregory found the positives of studying abroad to vastly outweight any challenges. He named the Victoria Memorial in South Kensington as his favourite place to sit and people watch; has found the UC alumni and student community incredibly supportive; and said that living in the diverse city has provided him with valuable experience he'll use after graduation.
"London is a global city, so you're interacting with people from around the world every day. Being in an environment that is different from your own allows you to learn to adapt and take on new perspectives. Once you're out in the field, you'll have to interact with people from various backgrounds. Being here has given me that experience already."
UPDATE: Upon graduating from the University of California, San Diego, Gregory was accepted into an MA Lingusitics program at the Queen Mary, University of London. He studied at Queen Mary for the 2017-2018 year. 
By Violet Del Toro
---