Testimonial - Priscilla Bang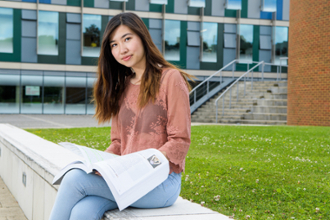 Name: Priscilla Bang
Campus: UC Los Angeles
Major: Psychobiology
Hometown: Garden Grove, Orange County, CA 
UC Los Angeles student Priscilla Bang and her sister Lisa just completed the summer program at the University of Sussex in Brighton, England. Before going abroad, she had not realised how dependent she was on home, her parents and her native California. After spending the summer in Sussex, during which she took the opportunity to visit cities in Scotland, France and Spain, she realised that she is capable of so much more than she thought.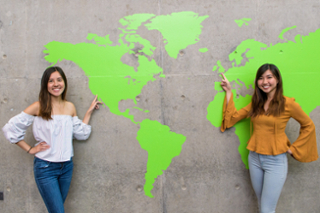 "I've had to do all these things on my own, but I've realised I could." Priscilla has experienced kind attitudes and general helpfulness from locals whilst travelling around Europe. 
"Everyone is so welcoming. It's very obvious that my sister and I are tourists and we don't live here, so whenever we look a tad lost, people ask, 'Do you need help or directions?' That's been the case for every country we've visited so far."
Priscilla has found that her time abroad has helped her embody the identity of a global citizen. In seeking to understand and accept the different cultures and customs in the world, she has also learned a lot about herself in the process. 
"Before coming abroad, it was like 'why do you people do this?' or 'why don't they have this?' I've come to understand that it's just the way it is over here and I have to embrace it. Being a global citizen means welcoming other cultures and people, being someone who tries to understand and accept cultural differences."
Pricilla and her parents are so thankful for the UCLA UK Undergraduate Study Abroad Scholarship, which has helped finance her and her sister's program at the University of Sussex. To continue her personal growth and further her knowledge of other cultures, she now sees travelling as part of her future plans following graduation from UCLA in 2019. 
"Studying and travelling at the same time, you learn so much about yourself and other cultures. I definitely want to do more before starting my career. Everyone should study abroad if they can."
By Violet Del Toro
---