Testimonial - Sarah Noyce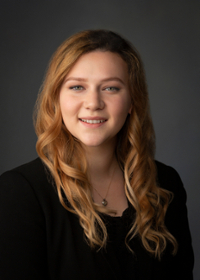 Name: Sarah Noyce
Campus: UC Berkeley
Major: Economics, Minor in Political Economy
Hometown: San Anselmo, CA 
Sarah Noyce, a California native who grew up 45 minutes from UC Berkeley, was excited at the prospect of living and studying in another country. A reflective and insightful senior, Sarah opted to study abroad at the London School of Economics (LSE) for the 2019-20 year. 
At the time of writing this testimonial, February 2020, Sarah is half-way through her year abroad, which she has found incredibly rewarding both personally and professionally. The biggest learning experience for her so far is getting out of her comfort zone, and the self-described, "Berkeley bubble". 
A big change for Sarah were the course offerings at LSE. She was especially excited about the opportunity to take courses such as management, marketing, and philosophy of economics. She has also welcomed a different teaching style from what she was accustomed to at UC Berkeley. She has found classes at LSE to be more discussion-based, which allows students to grapple with big ideas, both in and out of the classroom.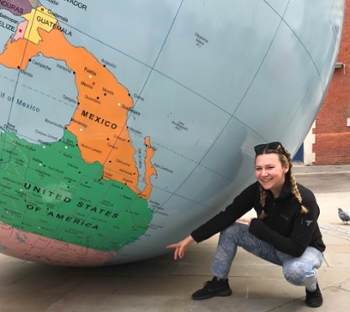 She has noticed that spending more time discussing the topics with peers than writing assignments has led to more ponderous and thought-provoking conversations with friends. "We have more time to wrestle with these big ideas and to discuss them." Often-times Sarah finds that she and her friends discuss anything from game theory and the politics of open borders, to Thomas Hobbes' theory of state power. 
The opportunity to participate in challenging discussions with her growing, global community has been one of the best parts of Sarah's study abroad experience. She is incredibly appreciative to have been awarded the UCEAP Student Scholarship for enabling her to study abroad. Removing the financial stress of moving to a new country, she is able to focus on her London experience and personal growth. 
"Life experiences are so much more valuable than items. I really appreciate the people who've helped others who would not normally be able to have those meaningful experiences." 
Sarah credits her study abroad experience as helping to broaden her perspectives, travel to new places, and engage critically with academia. When she returns home, she will have lasting memories and friends all over the world. 
By Umika Kumar
---