From UK President to UCSD Alumni Board Member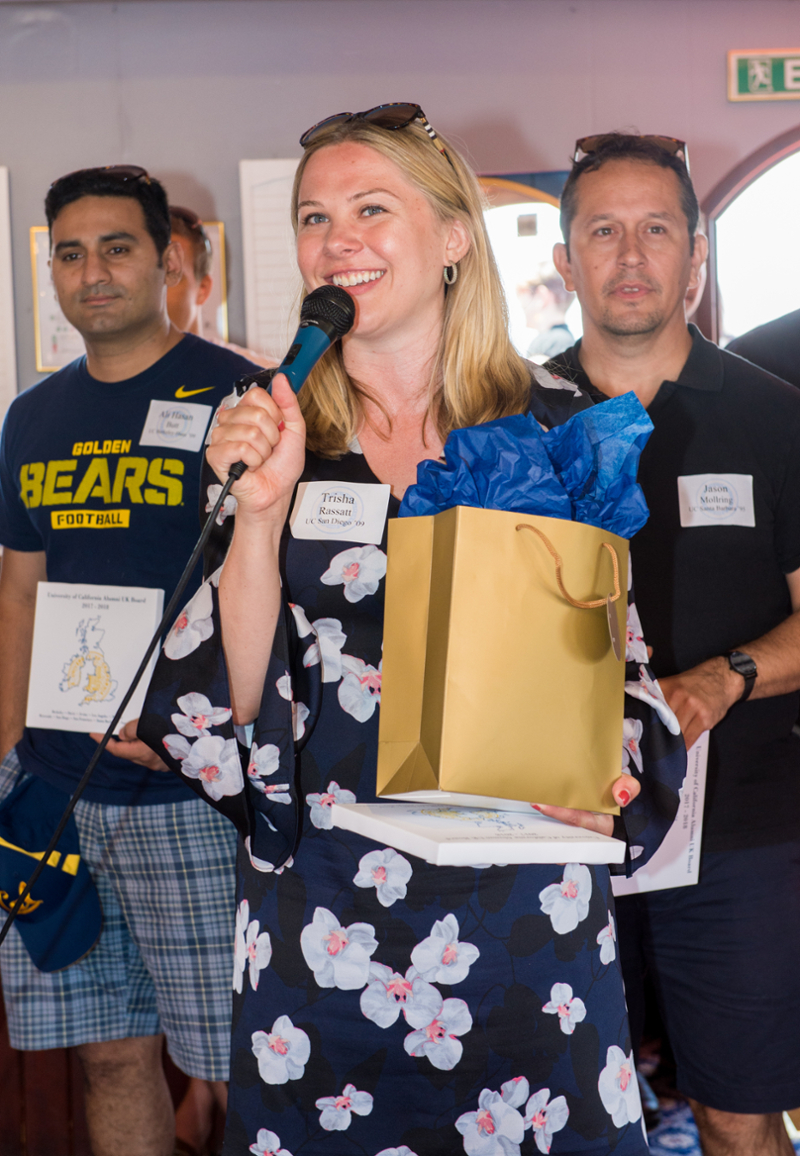 After 4 years serving as President of the UC Alumni UK Board, UC San Diego alumna Trisha Rassatt, is appointed to the UCSD Alumni Board of Directors. 
When Trisha Rassatt moved to London in 2012, it was her third time moving to the UK. She first moved to England at the age of 13 when her father, an Exchange Officer working with the Ministry of Defence, was assigned to Wellington Barracks. She returned in 2010 on a 6 month rotation with Intuit, the company that eventually transferred her to the country full-time in 2012. 
For Trisha, living in London was reminiscent of her time at UC San Diego. "At UCSD, I lived in the International House and enjoyed the different nationalities and cultures represented. London has always felt like a huge I-House. I've loved living here." 
A colleague at Intuit first brought her attention to the UCSD Alumni UK Group. Looking to meet people in her new city, Trisha ventured out to a Triton pub night. Before she knew it, she found herself in the role of UCSD Alumni UK Network President.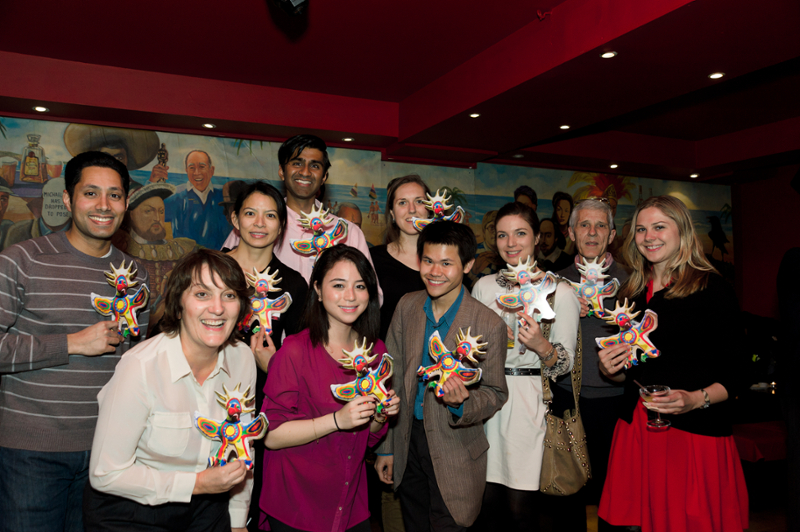 When asked what motivated her to invest so much time and energy into the network she said, "It was really the people that kept me as a volunteer leader for 6+ years. Board meetings never felt like a work obligation - it was a chance to spend time with UC friends." 
Trisha then took up the role of UC Alumni UK Board President in 2014. Under her leadership, two new alumni networks have launched (Riverside and Santa Cruz), with a third (Irvine) set to launch in 2018. The portfolio of the UC Alumni UK Board and Alumni Networks has also grown from events to mentorship and community service opportunities. 
Two new All UC Alumni initiatives were also launched in Trisha's presidency: the UC Alumni UK Charity Gala and the UC Alumni UK Mentorship Program. To date, the first 3 UC Alumni UK Charity Galas have raised over £70,000. The inaugural alumni mentorship program resulted in over 30 pairings, with a new cohort to commence in the autumn.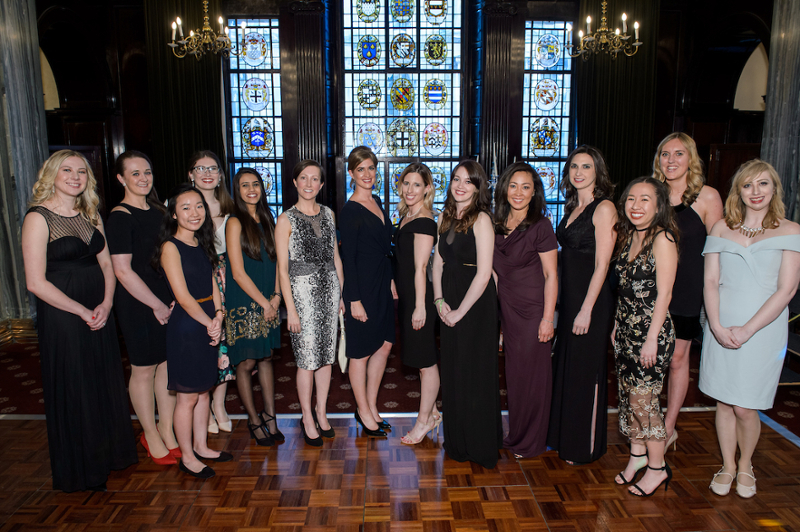 Trisha's Presidency has made a lasting impact. The programs she initiated have, and will continue to, provide a greater range of engagement opportunities for alumni in the UK. 
Given her vast experience as an alumni leader in the UK, her being selected to serve on the UCSD Alumni Board of Directors came as no surprise. When she begins her 3-year term this autumn, she will represent UK and European alumni interest on a wider campus level. As London is the only city promoting cross UC Alumni Network activities, she will be able to bring a uniquely international and collaborative UC perspective to her work on the UCSD Alumni Board of Directors. 
The University of California Trust (UK) and the UC Alumni UK Board deeply appreciate Trisha's years of leadership, creativity and dedication to the UC! 
By Violet Del Toro
Article posted on July 25th, 2018.